Welcome to Spirit Builders

-Self Respect-Self Control-Self Determination-
Community development with low-income families
 and people coming out of recovery programs.
Spirit Builders creates social change within
the addiction recovery sector,
Low-income rental housing and
the profit/non-profit housing markets.

522 Cordova St.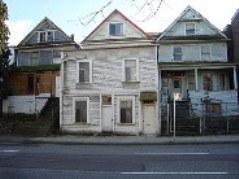 Jan 2011 - Present
The DTES Green House Society is partnering with Spirit Builders to build non-profit housing. Our proposal is to develop 2 low-income family units at 522 Cordova in Vancouer BC. Our project will employ 5 people coming out of recovery and when the renovations are complete they will live in one of the suites and share the other suite with another family.
526 Cordova St.
TBA
This project will be next door to the 522 Cordova project and will be for Low-income families. Spirit Builders will again partner with The DTES Green House Society and hopefully the City of Vancouver on this Low-income housing project with 6 self-contained units and a ground level common area with communtiy access to a small industrial kitchen.
PROJECT TITLE

Jan 15th - Feb 6th
Project Descriptions Project Descriptions Project Descriptions Project Descriptions Project Descriptions Project Descriptions Project Descriptions Project Descriptions Project Descriptions Project Descriptions